Through our Sierra Nevada Watershed Improvement Program, we lead, fund, and support work that improves the environmental, economic, and social well-being of the Sierra Nevada, a region vital to all Californians.
Sierra Nevada Watershed Improvement Program (WIP)
Our keystone initiative, the Sierra Nevada Watershed Improvement Program (WIP), is a large-scale, holistic effort to restore resilience to the forested landscapes and communities of the Sierra Nevada.
With forest health as the foundation, the WIP weaves together four priorities: restoring healthy ecosystems, improving community resilience, promoting sustainable recreation and tourism, and conserving natural and working lands.
2022 WIP Summit:

Strategies for Wildfire Recovery
We held our annual WIP Summit on March 2 with land managers, community leaders, and scientists to discuss wildfire recovery strategies.
2021 Annual Report
In 2021, the Sierra Nevada was the epicenter of the California wildfire crisis. But when the smoke cleared, it revealed stories of resilience that provide great hope.
How the WIP is Restoring Resilience
Doing Work on the Ground
We fund regional partners to complete projects that reduce wildfire risk, improve recreation access, protect biodiversity, and more. To date, we have awarded over $120 million and partnered with other government entities to distribute over $20 million more.
Building Capacity
We work with local organizations to build workforce and organizational capacity that generate a pipeline of restoration projects. Building capacity is key not only to increasing the pace and scale of forest restoration but also to supporting rural Sierra Nevada economies.
Advancing Science and Policy
We support cutting-edge scientific research projects and actively engage on technical and policy advisory groups. We use regional knowledge to advance forest management strategies and to inform decisionmakers about challenges and opportunities to improve resilience in the Sierra Nevada.
Regional Challenges, State Priorities
Sierra Nevada forests are unhealthy, vulnerable to damaging wildfires and an accelerating climate crisis. Local communities and economies are at risk. And it's not just the Sierra Nevada, California's water security, outdoor access, biodiversity, and climate leadership all depend upon healthy, resilient Sierra forests.
Learn more about these challenges and priorities:
The WIP Stands Ready
The WIP is poised to increase the pace and scale of work in the Sierra Nevada. We are tracking millions of dollars in shovel-ready projects, and projects in development, through the nearly 40 collaborative groups our staff are engaged in.
Urgent Issues, Urgent Action
The relationships and collaboratives built through WIP have positioned the SNC to quickly and effectively put state funding on the ground to address some of the region's, and California's, most pressing concerns.
In April 2021, state policymakers passed the Wildfire and Forest Resilience Early Action Package, which allocated $19 million to SNC for local assistance. We swiftly awarded all $19 million to fund 15 shovel-ready projects throughout the region. Most of these projects started in the summer of 2021.
2021 Immediate Action Grants
$19 M
awarded
15
active projects
Convene, Collaborate, Innovate, Invest
The WIP brings people together to identify shared interests and novel approaches to common forest and watershed health challenges. It is holistic and collaborative by design, investing in projects that protect the Sierra Nevada region and the multiple benefits it provides for all Californians.
WIP Programs at Work
Tahoe-Central Sierra Initiative
SNC co-founded the Tahoe-Central Sierra Initiative (TCSI) in 2017. TCSI partners are working across jurisdictions to plan science-based, landscape-level forest resilience projects, secure state, federal and private funding, and coordinate work on the ground across 2.4 million acres.
RFFCP in the Sierra Nevada
The Regional Forest and Fire Capacity Program (RFFCP) in the Sierra Nevada is an innovative new program that is increasing regional capacity to prioritize, develop, and implement landscape-level forest health and wildfire resiliency projects. This program will help build the human and organizational infrastructure to fully implement the WIP throughout the Sierra Nevada.
WIP Grant Program
Through the WIP Grant Program, we issue grants to public agencies, nonprofits, and eligible tribes for projects that restore, protect, and enhance Sierra Nevada watersheds and communities. Our strong partnerships allow us to efficiently put state funding on the ground to restore forest health, reduce wildfire risk, and improve climate resilience.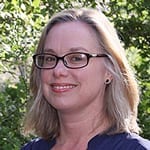 The Little Grass Valley Reservoir Watershed Protection Project should have a big impact in protecting communities and infrastructure from destructive wildfire.
The Sierra Nevada Conservancy has launched the second cycle of its $50 million Wildfire Recovery and Forest Resilience Directed Grant Program.
Our Governing Board approved funding for over 20 projects and discussed operational updates responding to legislation that expanded our service area.