We lead, fund, and support efforts that improve the environmental, economic, and social well-being of the Sierra Nevada, a region vital to all Californians. 
Sierra Nevada Watershed Improvement Program (WIP)
The WIP is a large-scale restoration program designed to restore the health of California's primary watershed and create resilient Sierra Nevada communities. It is recognized by state policy and planning documents as a model program for addressing the growing challenges facing the Sierra Nevada Region in a changing climate.
The WIP takes a holistic approach to building watershed and community resilience in the Sierra by focusing on five primary goals:
healthy watersheds and forests
resilient Sierra Nevada communities
vibrant recreation and tourism
strategic lands conserved
impactful Regional identity
Because the WIP's approach is comprehensive, our work also advances critical state priorities:
making communities safer from wildfire
reducing carbon emissions
increasing water quality and quantity
improving air quality
developing employment opportunities in rural areas
helping the state adapt to a changing climate
Tahoe-Central Sierra Initiative
The Tahoe-Central Sierra Initiative (TCSI) is the first pilot project under the WIP. Lessons learned here can be applied across the entire Sierra Nevada and beyond to accelerate the restoration of this spectacular and vital region.
Our Value
The Sierra Nevada Conservancy is unique in many ways:
We respond to Regional needs by building local relationships in ways that simultaneously support state goals regarding climate change, forest health, water, and wildfire.
When Regional needs extend beyond our focus or funding capacity, we work directly with our partners to help them secure resources from other state and federal grant programs.
We build coalitions and partnerships between state, federal, and local agencies, tribes, and non-governmental organizations to get work done across jurisdictions and accomplish multi-benefit projects.
Because of our strong partnerships throughout the Sierra Nevada Region, we have an excellent track record of deploying state and federal funds efficiently. To date, we have awarded over $100 million for projects that have increased the pace and scale of forest and watershed restoration and advanced other state goals and priorities.
"The WIP's comprehensive approach makes it relevant to a broad range of state priorities, like making communities safer from wildfire, reducing greenhouse gas emissions, and developing more employment opportunities in rural areas."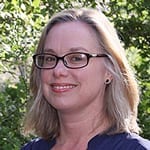 Julie Alvis
Deputy Executive Officer