Through our Watershed Improvement Program, we lead, fund, and support work that improves the environmental, economic, and social well-being of California's vital Sierra Nevada-Cascade region.
Sierra Nevada Watershed Improvement Program (WIP)
Our keystone initiative, the Sierra Nevada Watershed Improvement Program (WIP), is a large-scale, holistic effort to restore resilience to the forested landscapes and communities of California's Sierra Nevada-Cascade region.
With forest health as the foundation, the WIP weaves together four priorities: restoring healthy ecosystems, improving community resilience, promoting sustainable recreation and tourism, and conserving natural and working lands.
2023 WIP Summit
On March 1 regional leaders discussed the trajectory of the Sierra-Cascade region and their work.
2022 Annual Report
As climate change and wildfire risks pose ongoing threats, we strive to meet these challenges head-on.
How the WIP is Restoring Resilience
Doing Work on the Ground
We fund regional partners to complete projects that reduce wildfire risk, improve recreation access, protect biodiversity, and more. To date, we have awarded over $140 million and partnered with other government entities to distribute over $20 million more.
Building Capacity
We work with local organizations to build workforce and organizational capacity that generate a pipeline of restoration projects. Building capacity is key not only to increasing the pace and scale of forest restoration but also to supporting rural economies.
Advancing Science and Policy
We support cutting-edge scientific research projects and actively engage on technical and policy advisory groups. We use regional knowledge to advance forest management strategies and to inform decisionmakers about challenges and opportunities to improve resilience in California's Sierra-Cascade region.
Regional Challenges, State Priorities
Forests in California's Sierra-Cascade region are unhealthy, vulnerable to damaging wildfires and an accelerating climate crisis. Local communities and economies are at risk. And it's not just the Sierra-Cascade, California's water security, outdoor access, biodiversity, and climate leadership all depend upon healthy, resilient forests.
Learn more about these challenges and priorities:
The WIP Stands Ready
The WIP is poised to increase the pace and scale of work throughout our service area. We are tracking millions of dollars in shovel-ready projects, and projects in development, through the nearly 40 collaborative groups our staff are engaged in.
Urgent Issues, Urgent Action
The relationships and collaboratives built through WIP have positioned the SNC to quickly and effectively put state funding on the ground to address some of the region's, and California's, most pressing concerns.
The 2021 Budget Act appropriated $50 million to the SNC to support wildfire-recovery and forest-resilience priorities. In June 2022, the SNC awarded just over $21 million to 18 different projects and approved updated guidelines launching the next phase of our Wildfire Recovery and Forest Resilience Grant Program.
Convene, Collaborate, Innovate, Invest
The WIP brings people together to identify shared interests and novel approaches to common forest and watershed health challenges. It is holistic and collaborative by design, investing in projects that protect the state's Sierra-Cascade region and the multiple benefits it provides for all Californians.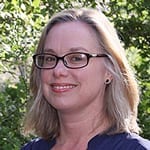 We are in the process of drafting our 2024-2029 Strategic Plan. Please take a 10-minute survey to help guide the focus of our work going forward.
Join SNC on September 6–7 in Tulare County for a tour of wildfire- and community-resilience projects and updates on giant sequoias and capacity building.
SNC funded a trail, parking, and bathroom facilities to ensure this natural resource is properly protected and accessible to the public.